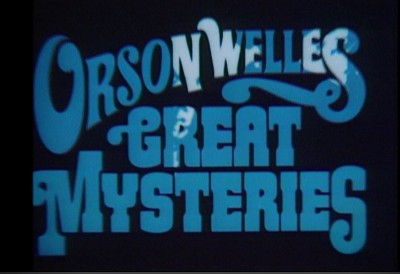 Orson Welles' Great Mysteries: it's sometimes hard to believe we've come so far that instead of relying on audio-tapes of TV episodes we can now have the entire series on one disc !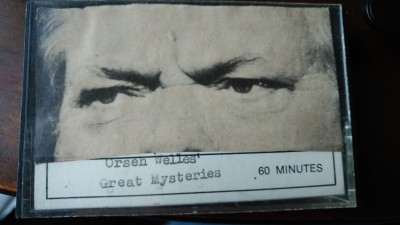 Orson Welles' Great Mysteries was an Anglia TV production from 1973. Welles reputedly filmed all his introductions in Paris in one day. The half hour episodes were taped in Norwich.
There is a connection with Patrick Wymark in that the first two episodes – Captain Rogers and The Monkey's Paw – were based on stories by William Wymark Jacobs – grandfather of Olwen Buck – from whom Wymark took the surname by which they would be known during their married and his professional life.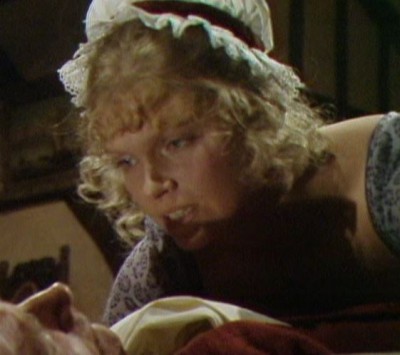 Janet Key with Joseph O'Conor in 'Captain Jacobs'
The episodes are of variable quality: 'Captain Jacobs' (perhaps by virtue of being less-well-known) is a stirring tale with strong performances by Donald Pleasance and Janet Key. The Monkey's Paw (also directed by Alan Gibson) is atmospheric with engaging performances by Cyril Cusack and Megs Jenkins as the distraught parents and Patrick Magee as the owner of the Paw. But it disappoints by being perhaps too faithful to Jacobs' original ending.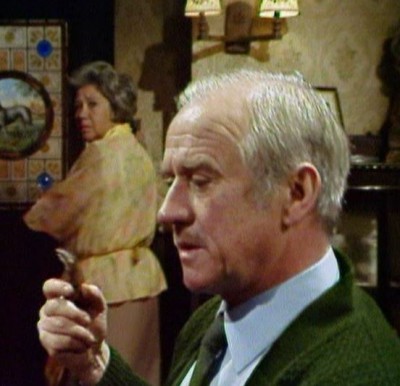 Megs Jenkins hopes Cyril Cusack wishes wisely: The Monkey's Paw
The other stories are a mixed bag but David Ambroses's adaptation of O'Henry's the Furnished Room is a creditable update of the original starring Irene Worth and Clarence Williams III. French tales 'The Ingenious Reporter' (starring David Birney and Ronald Radd) and 'Le Grande Breteche' (starring Susannah York and Peter Cushing) give Peter Sasdy the chance to deliver two gloriously sadistic twists. And Amicus veteran Peter Sykes helms an assured adaptation of Charles Dickens' 'Trial For Murder' which seems appropriate viewing in the week that new revelations about Dickens' marriage emerge. Jennie Linden and Ian Holm deliver David Lawrie's dialogue in a manner which is amusing while also intriguing the viewer into how the story will develop. Holm (Sefton Kemp from The Power Game) also creates a sustained mood of hysteria which drives the story towards its conclusion. The first of a two-part collection, the DVD has enough good episodes to make it worth buying
The DVD is available from Network