The February 1976 episode of When the Boat Comes In is 'Paddy Boyle's Discharge' by James Mitchell. Set in Tyneside 1920, unemployed shipfitter Jack Ford (James Bolam) is invited to a meeting by former WW1 comrade Sid Hepburn (George Irving). Hepburn and Bartram (Patrick Durkin) are serving in the 'Black and Tans', the para-military force assisting the Royal Irish Constabulary at a princely ten shillings a day.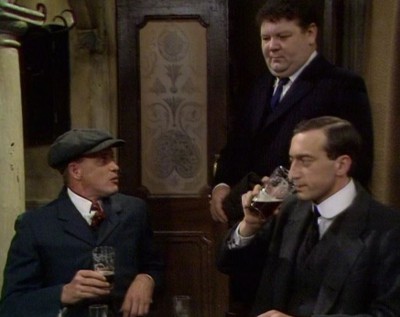 At the station hotel, Jack Ford meets Captain Leslie (Terrence Hardiman) who says Ford's war record showed he worked as an interrogator for intelligence in Murmansk. Leslie tries to recruit Ford to the new Auxiliary Division as an interrogator against the Irish nationalists. "I can get all the thugs and prizefighters I need. I want brains!"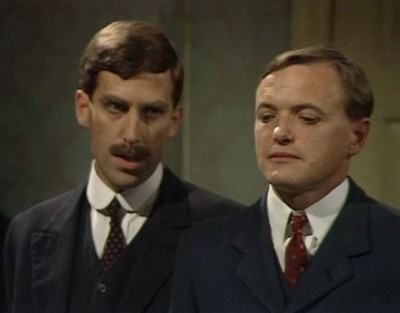 Coincidentally or not, the Callan episode, 'The Worst Soldier I Ever Saw' by James Mitchell featured Ronald Radd as Colonel Leslie. The story had been held over from the first series of Callan in which Radd had played "Hunter", Callan's controller. When the decision was taken to incorporate the episode in the second series, new scenes were filmed to show Radd agreeing to stand-in for his replacement as "Hunter" – Derek Bond.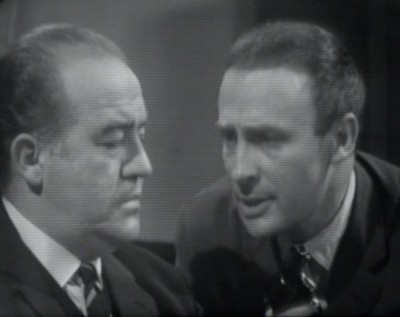 In 'The Worst Soldier I Ever Saw' , to distinguish him from the existing "Hunter", Radd's character was named as Colonel Leslie. Was this just a coincidence? Or was Terrence Hardiman playing the father of Callan's controller?