I spent the weekend reading two books by Gabriel Hershman – Send In The Clowns: the Yo Yo Life of Ian Hendry and Black Sheep: The Authorised Biography of Nicol Williamson. Two very different actors – Hendry, the household name – Williamson, the critically acclaimed stage star. Both disappointed in pursuit of lost dreams.

Both Hendry and Williamson intersected with the short career of Patrick Wymark; Hendry starred in three films ( Children of the Damned, Repulsion and Doppelganger) in which Wymark appeared, and Wymark took on the role of Claudius for the American tour of Williamson's controversial Hamlet. All three exhibited the uncanny ability to drink to excess before delivering a stirring performance – at least in the short term.
Hershman relates the professional lives of Hendry and Williamson, attempting to identify not so much what went wrong with their careers, as what made them so fascinating. Hendry with a voice, "like a razor on sandpaper" and a vulnerability that set him aside from his contemporaries. Williamson, powerful and uncompromising, playing to "packed houses and ecstatic critics."
Hendry is probably the better known, a regular face in film and TV of the 1960's and 1970's. Although as Hershman notes, he was often unlucky in his choices. Most of Hendry's Avengers episodes have been wiped, as has his Rediffusion show The Informer. Although his BBC series The Lotus Eaters was well-regarded, it is relatively obscure. Many of his movies lacked proper promotion – Hendry and Williamson both appeared in The Jerusalem File (1972) which director John Flynn said, "didn't do well at the box office and all but disappeared." Williamson's most prominent role is arguably that of Merlin in Excalibur (1981).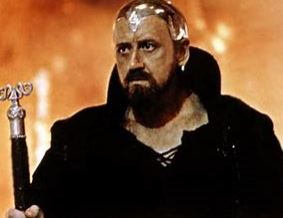 Both were distanced from their parents, Hendry by boarding school, Williamson by wartime evacuation. Both were early high achievers: Hendry one of the first 1960's TV stars at 30 with a series (The Avengers ) created around him – Williamson starring as the self-destructive middle-aged lawyer of John Osborne's Inadmissible Evidence when only 27.
Yet both seemed to hit an early glass ceiling. Hendry's starring role in Live Now, Pay Later (1962) and Williamson's lead in revenge drama The Reckoning (1968) failed to trigger consistent movie stardom. Concerns were raised about reliability. While Williamson's idiosyncrasy was in some ways a theatrical event – walking off-stage in Hamlet because he was disappointed by his performance, or stopping to berate latecomers – it was a major concern to the ticking clock of movie-making. Hendry worked hard to lobby BBC producer Anthony Read for the star role in the BBC series The Lotus Eaters (1971) meeting for lunch to convince his old friend that he was having treatment for his drinking, and off the hard stuff for good. At the end of the meal they agreed to meet up at Hendry's house for coffee – "Oh, and would (Read) mind stopping off on the way and picking up a bottle of brandy!"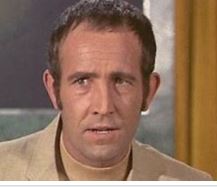 Hershman takes a layered approach to the lives of both actors, describing both performance and personal life with equal weight. Williamson's contempt for the public is balanced by his disdain for competitors. Former wife Jill Townsend relates how Williamson took it as a personal affront when she won a Best Newcomer award from the Evening Standard in 1975; "He went into one of his rages…If I accomplished anything in acting, it would be like taking something away from him."
Yet the final act of Williamson's life seems content: effectively retired from acting, living in Rhodes where he , "swam and drank a lot, and generally cultivated an air of an irascible eccentric," making music with an ad hoc band.
Hendry too found solace in poetry and collaborating in song-writing, although a bankruptcy triggered by Inland Revenue demands meant that the tail-end of his career was less idyllic.
Nevertheless , Hershman draws vivid portraits of both actors at the peak of their careers, pinpointing that "something special" which attracted audience interest.

Send In The Clowns: The Yo Yo Life of Ian Hendry ISBN 978-1-291-27097-6

Black Sheep: The Authorised Biography of Nicol Williamson ISBN 978-0-7509-8345-7