Now that we are assured that Britain will exit the EU in October, deal-or-no-deal, I have been reading what will surely become essential reading. Eggs or Anarchy by William Sitwell is the story of Lord Woolton, World War Two Minister of Food, who ensured that Britain kept eating as supply chains seized up and resources dwindled.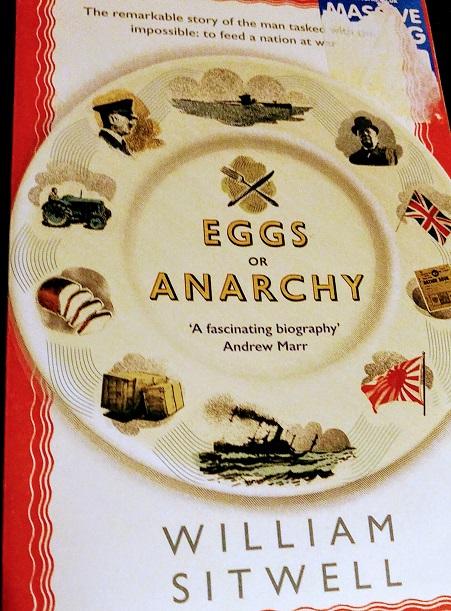 Frederick James Marquis was joint managing director of the Lewis department store chain. It was a little known fact that Marquis had grown up in a poor terraced street in Salford. As Sitwell notes, modern politicians would, "barely let an interview pass without eulogising on their near poverty-stricken roots (but) Woolton never mentioned his very real, unassuming origins, indeed he rather buried them."
Educated at Manchester Grammar School and Manchester College of Technology, Marquis' career took a path through social work, teaching and journalism before being invited by Sir Rex Cohen to join the Lewis firm. One of Marquis' personal goals was to achieve success in business while respecting his social conscience.
Such was the reputation Fred Marquis achieved in business that, on the outbreak of war, he was appointed Minister of Food. Marquis had already achieved success in cutting through red tape as a technical advisor to the War Office, ensuring that sufficient uniforms were produced to clothe the influx of servicemen.
Ennobled as Lord Woolton, his task was a stiff one. Britain had been a net importer of food: "half of all meat, three-quarters of all cheese, cereals, fats and sugars and four-fifths of fruit came from overseas." With enemy submarines sinking shipping and former exporters over-run, those supply chains were at threat. On 29 September 1939, the Ministry of Food began a registration scheme to record the details of every civilian in the land – men, women and children. This provided the basis of a rationing scheme, which would ensure that food was evenly distributed. At the same time Woolton set his civil servants to studying the nutritional requirements set by the League of Nations to determine how calories the country needed to keep going. Behind the cold science, Fred Marquis never forgot his experience growing up in Salford – his knowledge of just what the working classes really ate.
Woolton had many critics – members of the House of Lords were particularly fond in quoting anecdotal tales of how his food distribution lines were failing while the press eagerly reported how Black Marketers were getting around the rules. Woolton also had to contend with the strong farmers lobby which was dissatisfied with the prices set for their produce.
But Woolton prevailed with a gift for plain-speaking and determination. "Here was a man not pleading for their support so he could keep his job. And here was a man who talked to them with an honesty they did not expect from politicians."
Woolton was also a tough but canny negotiator with suppliers. Argentina tried to push an above-market price for its beef, perceiving Britain to have no alternatives. "The British could moralise and talk about principles all they liked, but they had no choice but to pay up." Woolton informed the Ambassador that he accepted their decision, but since they could no longer trade, he would order British supply ships to stop calling at Argentinian ports. Since Argentina's cold stores were stacked with produce, and British ships were part of the country's import-export supply chain, this would cost Argentina millions. The Ambassador conceded, but then Woolton told him to raise his price by a small margin. "Woolton wanted final recognition of the negotiation to belong to the Ambassador, so that he could claim to his government that Britain was a reasonable country to deal with: a satisfied supplier meant that they would continue to sell to him as a customer."
Sitwell concludes that, "Britain, at the end of the war, was not just in good physical shape, it had – and has never been – so healthy….child mortality had never been so low and far fewer mothers died in childbirth. Fewer babies had been stillborn and children were both taller and studier. There was also a markedly lower rate of tooth decay. All…achieved with fewer doctors, dentists, nurses and health visitors. While the rich ate less, the poorer ate more adequately."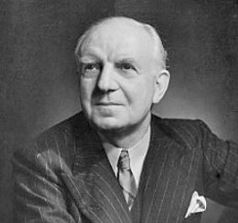 While the British have never forgotten the ordeal of food-rationing and how 'we' all came through it together, the man who won the commitment of civil servants and tradesmen and ensured that the nation came through it healthier than before is unjustly forgotten. Even the 'Lord Woolton Pie', created by a Savoy Chef to popularise the use of root vegetables and wholemeal flour is little celebrated. But with the prospect of crashing out on World Trade Organisation rules looms, perhaps a copy of Eggs or Anarchy should be delivered to every member of Boris Johnson's 'war cabinet'.
Eggs or Anarchy by William Sitwell Simon and Shuster 2016 ISBN 978-1-4711-5107-1