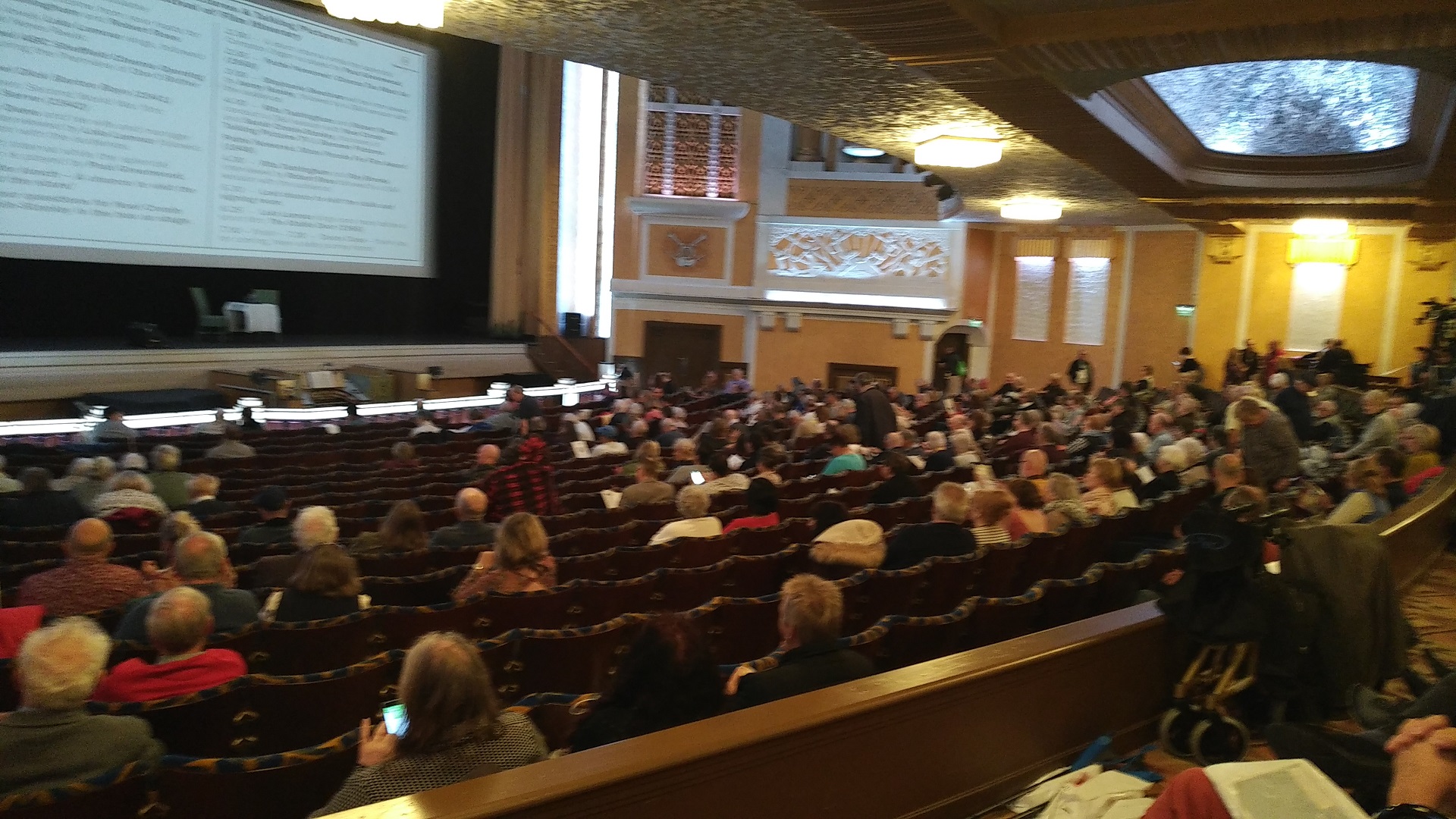 Sunday 6th October 2019 saw the 6th Renown Pictures and Talking Pictures TV Festival of Film held at the Stockport Plaza. The Grade II* listed cinema, opened in 1932, was an appropriate venue for the Freeview TV Channel which preserves British film heritage.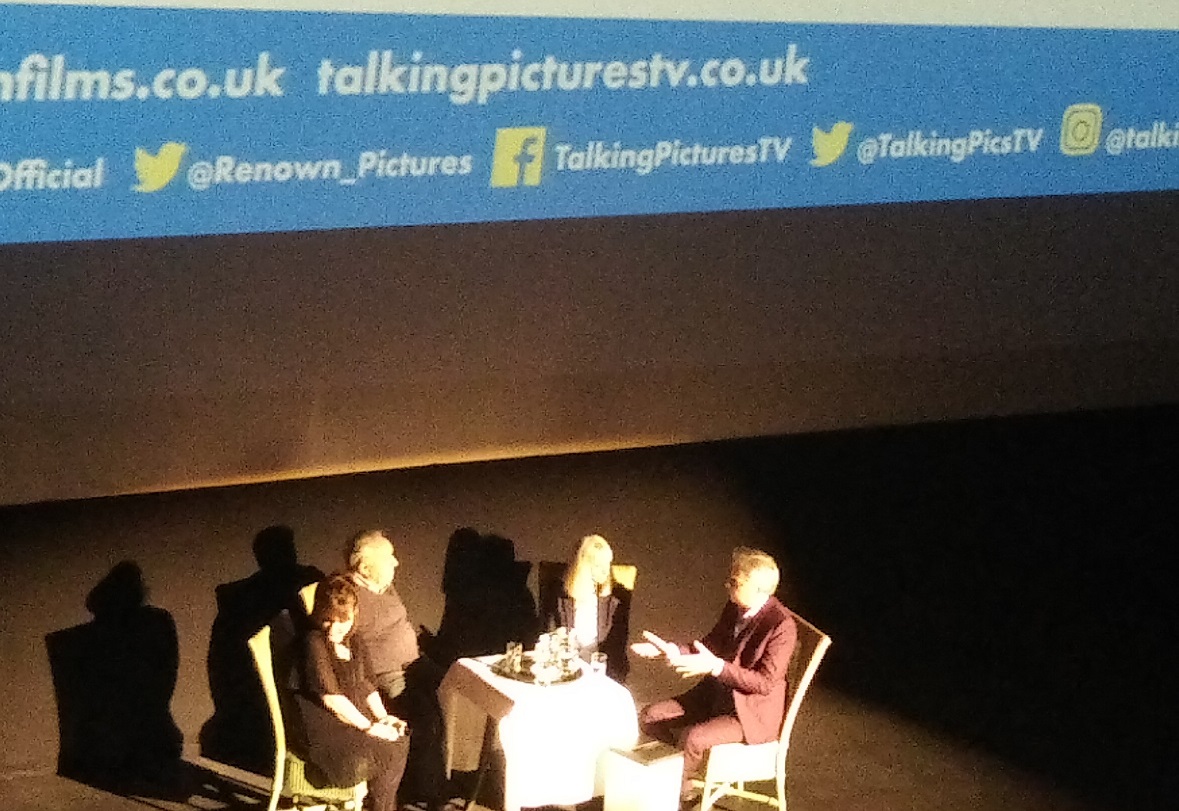 Talking Pictures TV was founded by Noel Cronin and his daughter Sarah Cronin-Stanley after Cronin met increasing resistance from the main TV channels selling the vintage films distributed by his company Renown Pictures. Interviewed onstage by hosts Robert Ross and Rita Tushingham, he recalled that one company told him no-one would watch black-and-white films after 5pm. Convinced there was an audience, he set up Talking Pictures TV to broadcast 24 hours a day, screening not just old movies, but also selected TV shows from the 1960's and '70's.
Robert Ross recalled that in the 1960's and 1970's, Britain's three TV channels screened a lot of old British movies, and that was how most of us came to know them. However, Talking Pictures TV has opened up a much wider range – not just 'classic' movies and the output of revered outfits like Ealing – but films you've never heard of, or films you never dreamed you'd see like Ivan Barnett's The Fall of the House of Usher (1950) which for many years was just a half-remembered photo in Denis Gifford's History of the Horror Movies.
Part of Talking Pictures TV's appeal is the vast range of product you can dip into at any time of the day. Sunday's event quickly sold out its 1000 seat limit, attracting just a fraction of the audience who regularly tune in.
I was intrigued to see how an event organised to promote a heritage TV station would differ from events run by fans of cult TV shows. It's probably fair to say that the audience skewed older at this event – I'd guess there were more over-60's and less under '30s – not surprising that free issues of The Oldie were being given away here!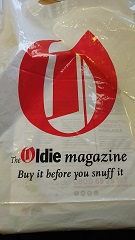 This event was also about the wide world of entertainment. So although we had on-stage interviews with Ray Brooks (Cathy Come Home), Rita Tushingham (A Taste of Honey), Stephanie Beacham (Tenko) and Jenny Hanley (Scars of Dracula) there were also two sessions on the glass-panelled Compton Organ by Paul Greenwood (rising out of the floor in true cinema style). There were also songs by Lola Lamour, who also interviewed Terry Dene – the 'British Elvis' – whose career was controversially cut short after being drafted into the Army. The Talking Pictures TV connection comes from his 1958 movie The Golden Disc directed by Don Sharp, which is available on DVD from Renown Pictures. Terry Dene performed his 1957 hit A White Sports Coat as well as some of his more recent compositions.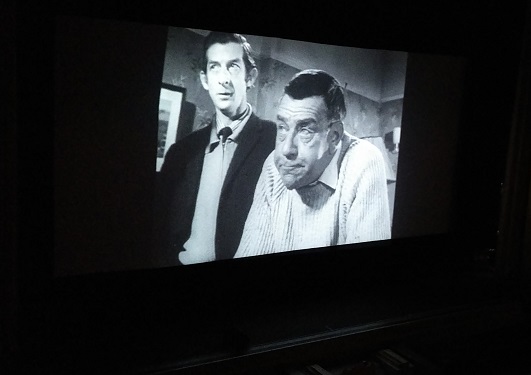 A number of short films were screened during the day, including a loaded 1958 Pathe Newsreel campaigning against excise duty on cinema tickets. The event closed with The Stable Door (1966) a promotional short for the British insurance industry direct by Pat Jackson (What A Carve Up, The Prisoner). The film has been screened on Talking Pictures TV recently (and is also available on Renown's new Crime Collection Volume 5 DVD) but it was good to see it play to a packed audience. Some of Derry Quinn's lines, which seem wryly amusing in the privacy of your own home, suddenly generate big laughs in a proper cinema. In one of those odd coincidences, the young criminal is played by Frank Jarvis, who would go on to play Michael Caine's sidekick in The Italian Job. Some of the briefing scenes, where Jarvis uses a slide-show to plan a burglary are very similar in tone to those in The Italian Job.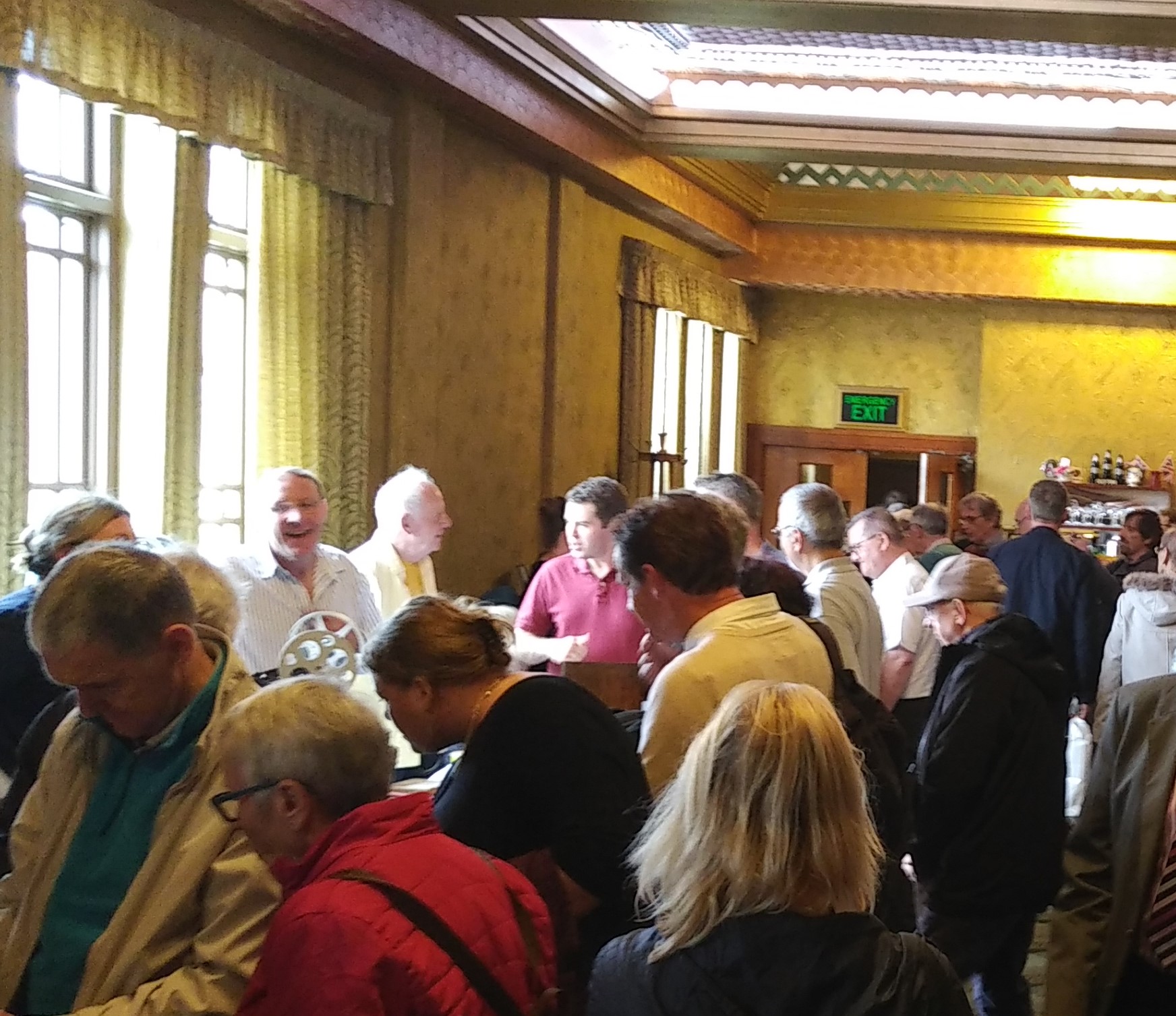 If there was any drawback, it was probably that the event was too popular. The art deco cafeteria, where the merchandise and autograph stalls were based, was very busy at times – especially as it was the main route out of the upstairs auditorium. While there were refreshments on offer, there wasn't really any room to eat and drink (although there were plenty of cafes five minutes walk away from the building). In addition, the very steep 1930's layout of the cinema did seem constricting a times – although no more than the average London theatre. While I found myself wondering how the event might have played out somewhere like the Quad in Derby, the sheer size of the crowd attracted by the event would have challenged many of the modern film theatres (built to cater for today's small audiences).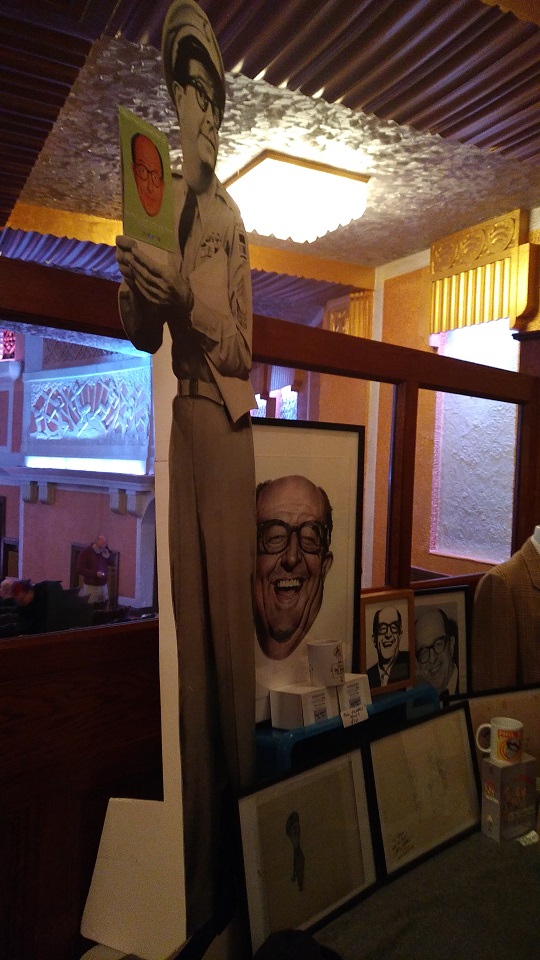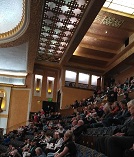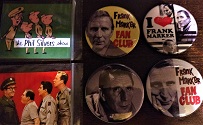 Everyone's experience of a day like this is different – partly based on their expectations. On the whole, it seemed to go down pretty well with the audience.