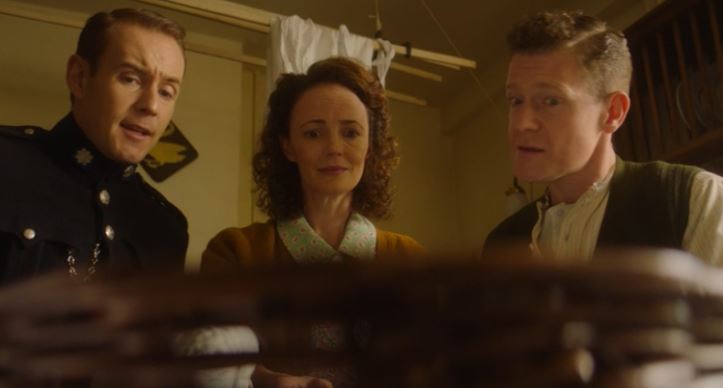 The Ascension of the Cybermen – penultimate episode of the latest series of Doctor Who, contains a perplexing sub-plot in which an orphan is discovered in 1920's Eire. Obviously, all will be revealed in the final episode, but it seems clear that this sequence is part- metaphor, part Roman-a-clef for Producer/Script Editor Chris Chibnall.
It's well known that Chris Chibnall was a fan of the old Doctor Who tv series and the early scenes represent young Chris being adopted and given a "fam" (as he calls it) by Doctor Who Fandom (or "Famdom"). As he grows, young Brendan (Evan McCabe) is encouraged to join the Garda (a metaphor for the Doctor Who Appreciation Society).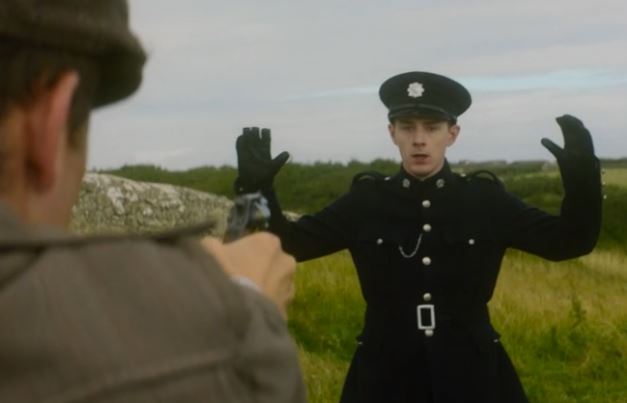 The scene where Brendan confronts a robber with his bag of swag, represents young Chris Chibnall's appearance on the BBC 'Open Air' TV series, where he criticised the current Doctor Who production team (including writer Jane Baker and producer John Nathan-Turner) for the slipshod nature of The Trial of a Time Lord. When Brendan is shot and falls off the cliff, this represents the dismissive attitude of the BBC organisation closing ranks – the presenter telling them, "It's just a kids show, after all." And that falling off the cliff could also represent the social exposure to the outside world – being a Dr Who fan was not cool in the 1980's.
Brendan's miracle escape, and progression to his retirement as a Garda, represent Chibnall's subsequent successful career as a writer and TV producer. His retirement and presentation with a clock, must surely represent the peak of his career, returning to become Producer/Script Editor (or "Showrunner" as we're now supposed to call it) of Dr Who.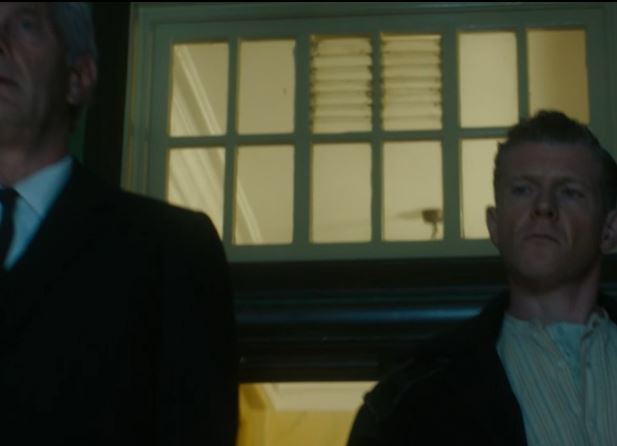 But then, at the moment of his retirement Brendan is confronted by his foster father and the Garda who was there at the day of his discovery. Strangely unaged, they take him into a 'back room' that has doors and windows symbolic of a TARDIS. This must surely represent the Doctor Who fans who – unlike Chibnall – have refused to move on, and want everything to remain as it was in 1979.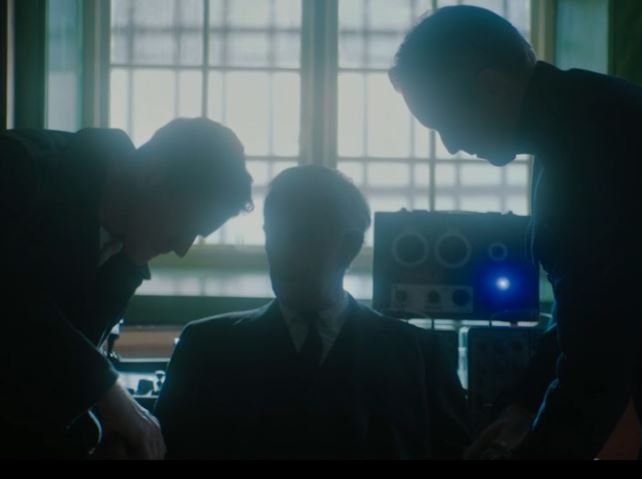 The Doctor Who fans wire Brendan up to electrical equipment telling him they're sorry, but they must be sure no trace is left. Again, it is likely that this is symbolic of the internet hate delivered to Chris Chibnall by Doctor Who fans, particularly the wish-dream "fake news" that he and Jodie Whittaker had been sacked.
No doubt there will be more revelations in the final episode of Dr Who, but Ascension of the Cybermen will probably go down in TV history for this remarkable piece of autobiographical writing about the producer's long association with the TV series.