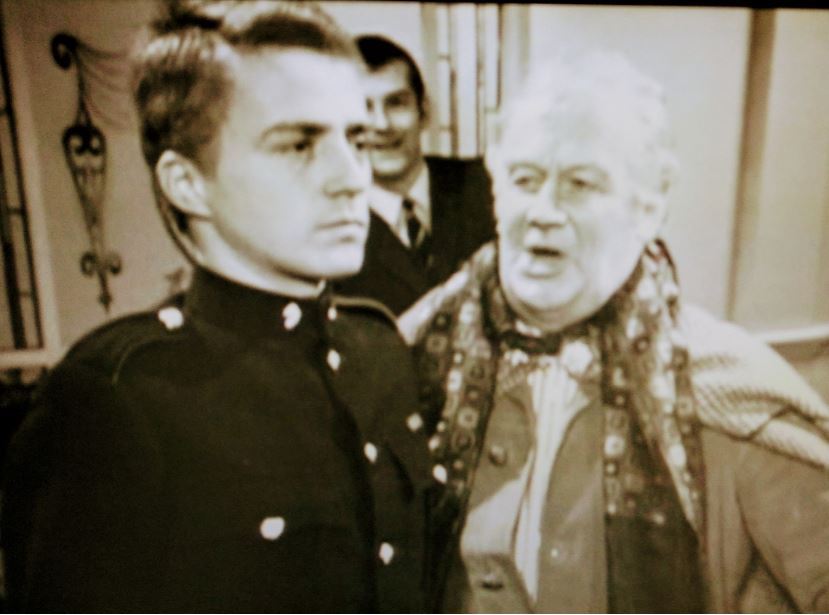 Free and Easy – the 5 December 1968 episode of Granada TV's Mr Rose would prove to be the final outing for the TV detective who had appeared in three separate series (The Odd Man, It's Dark Outside and Mr Rose ) since 1963.
With an odd – almost breaking the fourth wall – structure , the episode written by Jack Russell (The Devil's Crown) sees Rose using his full array of psychological tricks against a theatrical adversary.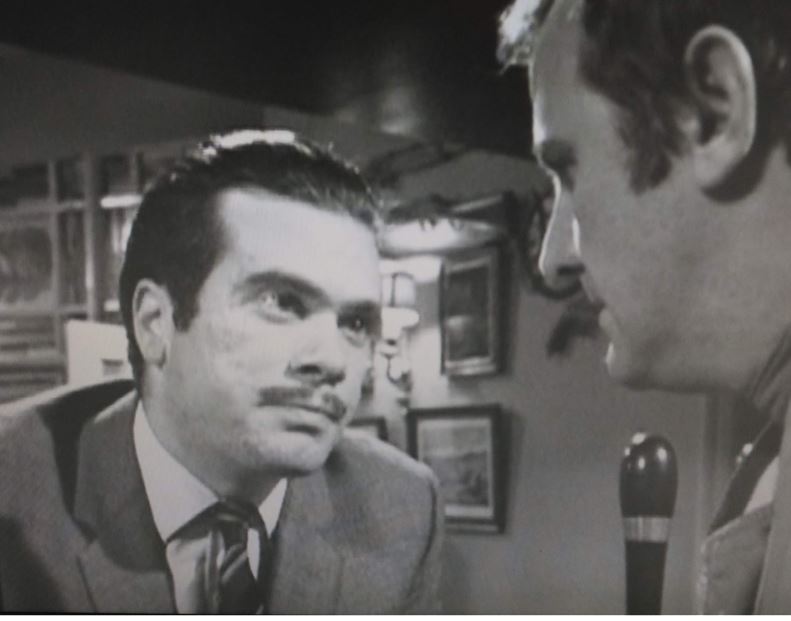 Hindsight lends the episode even more significance since the cast boasts a number of future TV lawmen – Nicholas Ball (Hazell, Thief Takers) as a young soldier, Peter Childs (Ron Gash in Public Eye and Rycott in Minder) as another guardsman, William Simons (Constable Thackery in Cribb, and Sgt Ventriss in Heartbeat) as the pub landlord, and guest star Derek Newark (DI Eddie Tucker in Barlow). In addition, Michael Elwyn, who plays the MOD investigator Seaford-Smith, later played Detective Chief Inspector Simpson in Sam Saturday (1992) and recently played Judge Rivlin in QUIZ, the 2020 Who Wants To Be A Millionaire docudrama.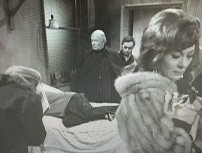 William Mervyn was also playing Bishop Cuthbert Hever in the BBC comedy All Gas and Gaiters (which made its debut only 3 weeks before the first episode of Mr Rose) so it may not have come as too much of a wrench for Mervyn to bid farewell to Rose. The episode opens with Rose being gunned down, only for us to learn that it's actually an actor – Marcus Despard, in a stage play based on Rose's career. When Rose points out that it didn't actually happen like that – the criminal shot himself and Rose is still alive – the director (David Graham) retorts that the contract gives him the right to change the story and he prefers it to end with Rose being killed.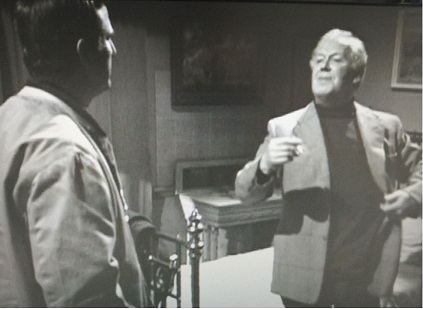 The outraged Rose discovers that Despard and his co-star (Derek Newark) are mixed up with a revolutionary group called Free and Easy and have been buying rounds for Guardsmen from the local barracks with the aim of winning support for their plot. This is an excuse for Rose to don a hairpiece and impersonate Despard, while his assistant Robert Trent (Eric Woofe) helps Despard to get into the character of Rose. As Mervyn often seemed to play the same pompous but benevolent character in most of his parts, it's instructive to watch him slip into the coarser guise of Despard – almost as if he's reminding the viewers he is just as actor.*
Despard is also being investigated by two rival rival civil servants (David Savile and Michael Elwyn) – each suffering from budget cuts. One section has a radio that can only transmit, not receive, while the other has to wait for their investigators to call in from a phone box. They assume that Trent's name is an alias (based on the novel Trent's Last Case) and get confused as to whether Rose is Despard or Despard is Rose. During one scene, Mr Rose is being quizzed by Savile and the conversation intimates that Free and Easy plan to assassinate the Prime Minister – with a photo of Harold Wilson being held up as an illustration. Coming only months after Cecil King's abortive attempt to gain support from army officers and Royals for a coup against the Labour Government, it's questionable if the noticeably TV-savvy Wilson saw this episode. Wilson is often said to have become paranoid towards the end of his Government but as the saying goes; "just because you're paranoid, it doesn't mean they're not out to get you."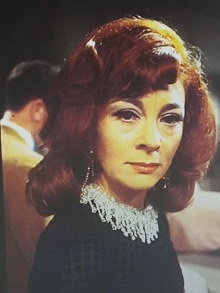 One final notable aspect of this episode is the casting of Rosemary Dunham as actress Marsha Tott. Ms Dunham is immortal as Michael Caine's landlady in Get Carter (1971) and if you think she can generate sexuality in a rocking chair you should see what she can do outlining a meal to Robert Trent before she gives him an autograph, "On the small of your back!"
The story ends in a circular fashion with the opening re-enacted. Rose has discovered that Despard is a former colonial Policeman, made redundant in budget cuts. Is there a reference to the series cancellation here? The episode ends with Mr Rose looking down at the body of the redundant Despard saying, "There but for the grace of God, go I." A reference to All Gas And Gaiters perhaps?
*Strangely enough, William Mervyn was always known as "Mr Rose" in our house although I only have memories of watching All Gas And Gaiters. Looking at the schedules, the BBC tended to put event programming such as boxing and Miss World up against the first series of Mr Rose and the anthology series Detective up against the second. The final series – shifted to Thursday nights – was up against Softly Softly and Sportsnight – so I can't see any reason why we wouldn't have watched Mr Rose but certainly came to each episode without the slightest glimmer of recognition.