Checking out another potential recipe for Silver Screen Suppers' Murder She Wrote Cookbook, I came across this winner from Tige Andrews aka Captain Greer in The Mod Squad.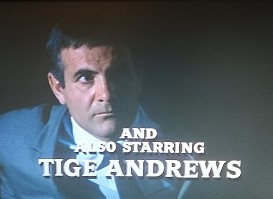 Tige Andrews appeared in Family Doctor, a 1991 episode of Murder She Wrote. He played a retired mobster who gets shot leaving a restaurant which he owns. William Windom is called to treat Andrews, but it doesn't go well. This was Tige Andrews' last screen role after a long and successful career and Riz-Norma is a fine tribute.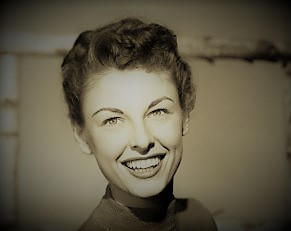 The Norma behind Riz-Norma was Norma Thornton, Tige's wife. They met in 1949 when she was a dancer in the Broadway cast of Gentlemen Prefer Blondes and he was playing Schlemmer in Mr Roberts (he would later play Wiley in John Ford's 1955 film adaptation). As a publicity stunt, the cast of both shows were pitted against each other in a bowling match – and for Tige and Norma the match struck.
While Norma became a member of the June Taylor dancers on the Ed Sullivan show, Tige continued to appear on Broadway in Stockade (the stage version of From Here To Eternity) and The Threepenny Opera (in which he appeared opposite Lotte Lenya, Jerry Orbach and Ed Asner and sang 'Mack the Knife').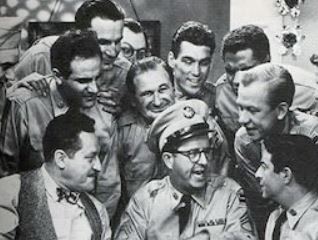 During the 1950's Tige developed a career as a TV character actor and guest artist, becoming Private Gander, a member of Bilko's platoon in the first series of The Phil Silvers Show. In 1959 he began a three year stint as Lt John Russo, the second lead in Robert Taylor's The Detectives. From 1968 to 1973, he starred as Captain Greer, the mentor of the three teen undercover detectives in The Mod Squad.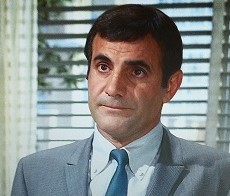 I remember when this series was first screened our family used to speculate where the name Tige came from. But it turns out his birth name was Tiger (family tradition was to name sons after a strong animal) and that's how he was billed in early shows (including Bilko).
So to Riz-Norma. I had a bit of an issue early on because the recipe tells us to braise some thinly sliced beef. I started out buying some braising steak and then realised it was the wrong sort of beef for this recipe because it would take too long to cook. So I switched to The Saint's Vache Espagnole which uses many of the same ingredients and returned to Riz-Norma after I'd got hold of some beef suitable for stir fry.
The recipe calls for us to peel and slice an aubergine (or eggplant) and put it to one side after squeezing lemon juice over it. We then sear the beef or lamb in olive oil and then add the aubergine. Top this up with garlic, bay leaf, green peppers onion and a tin of tomatoes.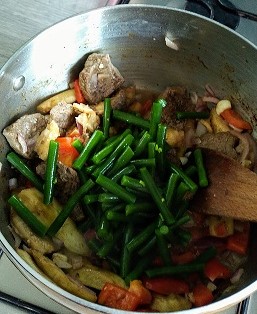 Add green beans or asparagus, then cover and simmer until all the ingredients are heated through. I have to say – this kind of recipe induces the type of suspense I associate with The Mod Squad – how long is enough? Have I cooked the meat enough? Should I have left it longer?
But I trusted the implication of the recipe – this reads like a quick meal – and it was ! Twenty minutes to simmer – the meat was tender and the sauce was beautiful. Served over basmati rice, and it went down a treat.