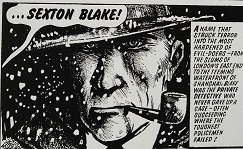 If it had been in hardback, a better title for Rebellion's new bookazine, The Return of Sexton Blake would have been The Sexton Blake Annual. This is the sort of mix I remember from Brown and Watson annuals in the 1970's – some comics strips, some text stories and crucially some factual background articles about the character (rather than the sort of loosely-related fillers of the World Distributors era).
So for those who'd never been aware that Sexton Blake had been away somewhere to return from – Sexton Blake was one of the first corporate heroes – predating the like of Doc Savage and Batman. Created in 1893 by Scots journalist Harry Blyth, who sold all rights in the first story to Harmsworth publications. This allowed editor Somers John Summers to exploit Blake from his earliest years with multiple writers creating text stories across several story papers such as Illustrated Chips, Marvel and Union Jack.
As Mark Hodder points out in his opening history of Sexton Blake, the character gradually adopted the outward appearance of Sherlock Holmes (pipe-smoking, high-browed, living in Baker Street), but the detective was always more of a man of action and, "by the advent of the First World War, his Union Jack stories were more Indiana Jones than Sherlock Holmes."
Blake was always a contemporary character and moved with the times, which means that inevitably, each era's stories have their own historic charm (one of my favourites has Blake chasing a suspect to Paddington Station. The suspect manages to jump on a departing train to Bristol and for a few seconds Blake stands in exhausted frustration on the platform watching the train disappear into the night. Then he turns to a porter and says, "I'm Sexton Blake, the Detective! I want to hire a train to Bristol!"
Although Blake continued to adapt to each era, the basic setup of Blake, his young assistant Tinker and his housekeeper Mrs Bardell, continued until 1956 when declining sales of The Sexton Blake Library inspired Amalgamated Press editor W. Howard Baker to revamp the character. Blake moved to offices in Berkeley Square, took on a glamorous assistant Paula Dane, and became more of a Simon Templar detective.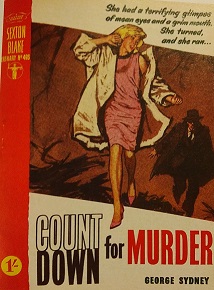 The story Count Down for Murder by George Sydney always sticks in my mind because it's a Moonraker style mystery in which Blake investigates murder at a British space rocket base. I actually came across elements of this story a few years later in 1969 when it was re-written as a Purnell Action Man story book to tie-in with the Action Man astronaut suit. So, it was a personal thrill when I later came across the Sexton Blake story and recognised familiar passages in a different context.
Personal recollections aside, declining sales forced Amalgamated Press to cancel the Sexton Blake Library in 1963. However, in 1965 a deal was done for the character to by licensed to Mayflower Dell as a paperback series under the editorship of W. Howard Baker. The books were successful enough to spin-off into a 1967 radio series starring the urbane William Franklyn with Heather Chasen as Paula Dane and David Gregory as Tinker. Prophetically, this series straddled BBC Radio's revamp of its 1930's structure, beginning on the Home Service and ending on Radio 4.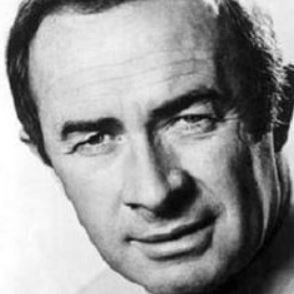 Equally prophetically, the character had been the subject of an attempt by BBC Drama head Sydney Newman to create a TV series. Newman's concept had been resisted by Mayflower Dell because it contradicted their sexed-up Sexton. Instead, it opened with the Edwardian Blake being revived from suspended animation in the 1960's and teaming up with the granddaughter of the original Tinker. Newman's concept – a man from an earlier era, fighting the crime of the 1960's – was re-tooled to great success as Adam Adamant Lives starring Gerald Harper. Coincidentally or not, as the paperback series closed shop, Sexton Blake came to ITV. The Rediffusion/Thames series (1968-1971) starred Laurence Payne as Blake and Roger Foss as Tinker and was set firmly in the 1920's. Fleetway published a tie-in comic strip in Valiant which retained the 1920's setting. From now on, Sexton Blake would be a man of the past.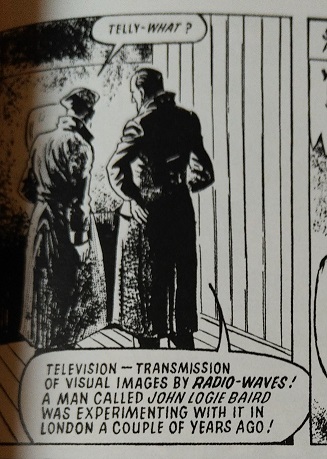 In September 1978, BBC 1 screened Sexton Blake and the Demon God. Written by Simon Raven (Doctors Wear Scarlet, Edward & Mrs Simpson) and set in 1927, it starred Jeremy Clyde as Blake and Philip Davis as Tinker. Unfortunately, the production was parodic, sending up the characters and the era in a heavy-handed way.
So, to come back to The Return of Sexton Blake, in 1979 Fleetway (or IPC Comics as they were then) had an opportunity to redress the balance by publishing a Sexton Blake comic strip in Tornado, the sequel to the incredibly successful 2000AD. As Karl Stock relates in a background article, editor Kelvin Gosnell asked writer Chris Lowder (aka Jack Adrian et al) to script the new series. A prolific script writer, Lowder was also a researcher and enthusiast of pulp fiction and fit the assignment like a glove. He provided artist Mike Dorey with visual references from classic Blake artist Eric Parker to make sure the character was on the nose. And then, a few weeks before publication something went wrong. Even today the exact details aren't known. Despite Mirror Books having published the tie-in novel to the BBC series, IPC comics no longer had the right to exploit its own character. The strip had to be re-titled Victor Drago, with Tinker renamed "Spencer".
It must have been gutting for Lowder. the script is respectful to the character but has post-modern overtones. It deals with an Edgar Wallace-type celebrity writer who secretly has a staff of ghost writers, whose names are nods to Lowder's contemporaries such as Ken Mennell, Angus Allan and Scott Goodall (while the servants are named after archivist/historians Bill Lofts and Derek Adley). It must have been a dream assignment. Imagine 2000AD had been cancelled in 2010, and then you get the chance to write a revival of Judge Dredd. And then just before publication they change the name to Sergeant Shiver. So it looks like you're just ripping off Judge Dredd. Gosnell says, "Chris hasn't spoke to me since…we were friends as well as colleagues, but because of this I've never spoken to him again. And I'd love to."
So, one of the main selling points of The Return of Sexton Blake is that the whole of the first Tornado story has been reprinted with Blake and Tinker's names restored. This may not seem a big selling-point – I guess you would really have to have been there in 1979 to know how irritating it was to see "Victor Drago" every week. Like a nagging tooth. And now it's fixed. Gutsy artwork by Mike Dorey and a great story, well-written with lots of cliff-hangers and an overall sense of conviction.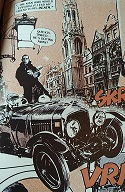 There's also a new Sexton Blake strip by George Mann and Jimmy Broxton. This one is set in 1923, drawn in a colourful Metal Hurlant style and is a complete adventure in ten pages. Once again, it is respectful of the character. The rest of the package is filled out with articles by Mark Hodder of www.blakiania.com on the history of Sexton Blake and the artists who drew him. There is also one-and-a-half vintage Blake short-stories…half because this is all a lead-in to the ongoing series of Blake anthologies which Rebellion Books are publishing – one of the 1960's Howard Baker titles is scheduled for next year, so they really are trying to give a picture of the changing Sexton Blake.
It may not be a hardcover annual, but for £7.99 The Return of Sexton Blake is certainly a treat you can settle down with over Christmas. You can order it from Rebellion here.