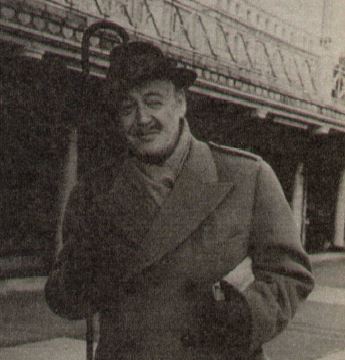 Friday 5th April 1974 saw the debut of two ITV spy series – both limited to only six episodes – which have a strange resonance on Monday 5th April 2021. ITC's The Zoo Gang saw former WW2 resistance agents Lili Palmer, John Mills, Brian Keith and Barry Morse teaming up in modern-day France to bring miscreants to justice. And at 9pm, Robert Urquhart (test pilot Henry Forbes in The Plane Makers) starred as a DI5 troubleshooter in London Weekend Television's The Aweful Mr Goodall.)
Produced by Richard Bates – who had once been involved with The Avengers but ominously declared in pre-publicity that he couldn't take plots seriously and said this series was, "more about people than espionage." 55-year old widower Jack Goodall was on the surface a retired civil servant living the quiet life in Eastbourne. A former Lieutenant-Colonel and Malaya veteran, Goodall had spent 15 years in MI5 as a spycatcher. Due to his awe–inspiring talents he would be drafted in as a consultant to DI5 (Military Intelligence now repositioned as Defence Intelligence) by former colleague Millbrook (Donald Burton – who had played a Czech fixer in The Power Game episode The Outsider).
Goodall was a lover of Turner, Elgar and all things English. In the first episode, A Good English Breakfast by Roger Marshall, he is introduced to hotelier Alex Winfield (Isabel Dean) who can provide him with the cherished meal of the title. With that need satisfied, his next challenge is to track down the son of a former colleague, who has gone AWOL from the army. Goodall finally corners the absent officer on a ferry to Sweden, where he orders him to stand to attention before lecturing him on his responsibilities. Goodall offers him the choice of returning voluntarily, rather than being escorted back to camp under close arrest. Elizabeth Allen, who reviewed the episode for The Stage observed that, "the pace is gentle, if at times almost sleepy…no-one is bruised or battered, either physically or mentally."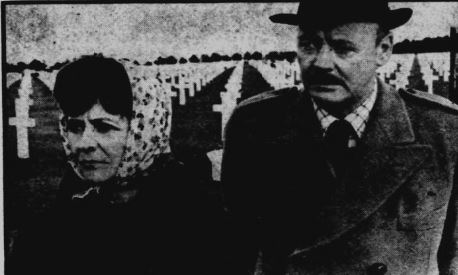 The series explored Jack Goodall's straightforward patriotism in A Day to Remember by Roy Russell. With only three characters, the episode saw Jack taking Alex to lunch at the estate of an old army friend James Connelly (David Waller). Alex is appalled by Connelly's fascist views and her open dislike of Goodall's friend tested their relationship. Isabel Dean made the series at the same time as playing the British Ambassador's wife in the film Ransom . She flew back from Oslo to record her final scenes with Robert Urquhart among the war graves in Normandy. "We found it utterly depressing. Thousands and thousands of graves, and beyond them the sea, " she told the TV Times, "We didn't have to act: those graves said it all."
Mr Goodall used his "sixth-sense" in a variety of cases. Jacqueline Pearce appeared as Madame Prigent, in Clara involved with the murder of a British agent over in France (ironically, she would appear in The Zoo Gang, the following week although at least she actually got to film in France for the ITC series). In The Good Samaritan Goodall tackles a passport smuggling racket. Indiscretion finds high ranking civil servant Peter Jeffrey hospitalised having attempted to commit suicide and refusing to say why.
Despite scripts from the calibre of Roger Marshall and Trevor Preston, The Aweful Mr Goodall never seemed to take off. Screened opposite Fall of Eagles the costume drama about the Habsburg's on BBC1 and World Cinema on BBC2, ratings for the first couple of weeks saw it placed at number nine, doing particularly well in Scotland, Lancashire and the North East. But by the 18th of May it had sunk to number 14. The Coventry Evening Telegraph admitted that the series had, "attracted a fair share of devotees but never developed into compulsive viewing." However, Alan Browning in the Liverpool Echo wrote that, "Mr Goodall seemed quite a promising character on paper, but hasn't lived up to expectations on the screen. He's turned into a typical civil service bore."
Richard Bates had been involved with the ill-fated attempt by LWT to bring Tinker,Tailor,Soldier,Spy to television and it's tempting to speculate whether this series was born out of a desire to prove that LWT's approach was right. If so, the answer would seem to be no. With only six episodes and no compulsive following, Mr Goodall seems to have drifted back into the obscurity he desired. Update 7 April: Thanks to Joseph Oldham for pointing out that Tinker, Tailor, Soldier, Spy was published June 1974, therefore Jack Goodall preceded, rather than followed LWT's attempt to televise Smiley.