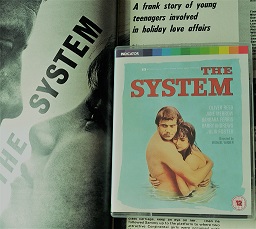 Indicator has just released a new Blu Ray of Peter Draper's The System (1964). This is the movie Peter Draper wrote for Michael Winner at the same time as scripting early episodes of The Plane Makers.
Set in a West Country seaside resort, it follows beach photographer Oliver Reed and a gang of local boys, who try to make the most of the summer season by chasing girls according to 'the system'.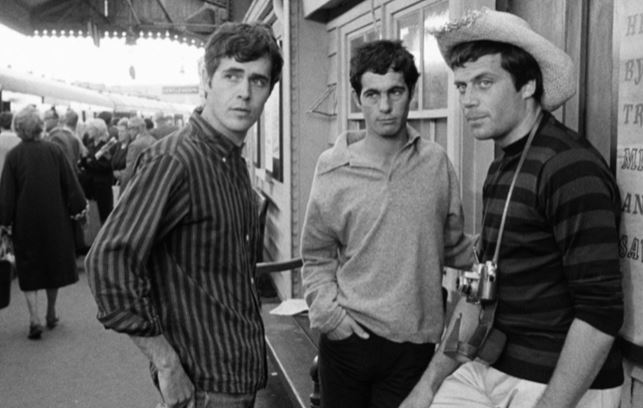 With sharp cinematography by Nicolas Roeg and a characteristically witty script by Draper, The System might easily have been called The Takers and the Taken (to quote a line used early in the film). Jeremy Burnham (who appears as a hapless junior executive in two episodes of The Plane Makers) plays an upper class character midway through the film who says with disbelief, "You mean you actually live here all year round?" Oliver Reed replies, "Yes, that's what all the houses are for." Harry Andrews, as Reed's employer at the photo shop, gloats that he spends his winters in Los Palmas. Early in the film, Winner intercuts footage of holidaymakers with old film of South Sea Islanders as Reed describes the habits of the tourists (or Grockles as Draper dubs them) underlining that they are all trapped in a form of economic ritual.
Indicator's region free Blu Ray comes along with an informative commentary by Melanie Williams and Thirza Wakefield, revealing interviews with surviving cast members including Jane Merrow, an entertaining documentary short by Winner called Haunted England and a 32 page booklet.