The movie Dead Heat On A Merry-Go-Round haunted me for years. But it was a different kind of haunting. For a start I couldn't remember the title. In fact, all I could recall was being disappointed by a James Coburn film I saw around 1968 on a double-bill with a Jerry Lewis comedy.
I knew I was disappointed because the film was nothing like the spy movie In Like Flint (1967), but the passing years made it more and more difficult to articulate why. Grasping at the opaque memory, it seemed that James Coburn did nothing except sit around an airport dressed like an old man (I later realised that was how my eight year old psyche interpreted Coburn's disguise as an Australian detective). And there wasn't even an ending – the movie just seemed to stop.
Years later, I researched the double bill and realised that the film was Dead Heat On A Merry-Go-Round , which had become best known for the story Harrison Ford told about his movie debut. Ford plays a bellboy, and was later told by an executive that, "Tony Curtis delivered some groceries and you could tell he was going to be a star. Kid, you aint got it!"
But, a couple of weeks ago, I was reading what Christopher Wicking and Tise Vahimagi had to say about the movie and its writer-director Bernard Girard in their ground-breaking reference The American Vein (Talisman Books 1979). "That splendidly tight, austere, elliptic thriller…"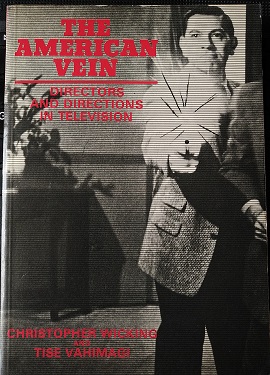 Does that praise suddenly shed light on Wicking's head-scratching script for the movie Scream And Scream Again? Perhaps. Dead Heat On A Merry-Go-Round really is one of those movies that fares better on DVD, where you go can go back from the ending, back to the beginning and start to think maybe you understand where it was coming from.
In some ways, Dead Heat…is like a Richard Stark novel with the violence taken out. Coburn plays Eli Kotch, a recently-paroled con-man who is offered a scheme by a fellow convict to rob the bank at Los Angeles Airport. In order to buy the plan, Kotch ( who is wanted by the LA police for parole violation), crosses the country from Denver to Boston, seducing housemaids so he can steal their keys and burgle their wealthy employers.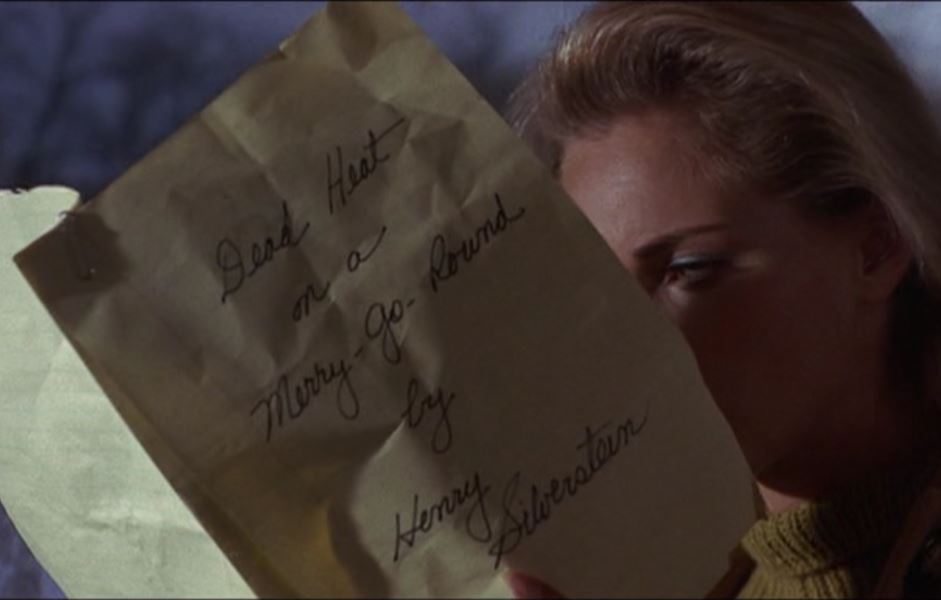 The title Dead Heat on a Merry-Go-Round comes from a manuscript which Kotch shows servant Inger Knudson (Camilla Sparv) when her marries her under the guise of struggling writer Henry Silverstein. But it may well sum up Kotch's efforts during the movie. Inger unwittingly serves the same function as Parker's girlfriend Claire, setting up a home in LA, where he can hide while putting the final phase of the heist in place.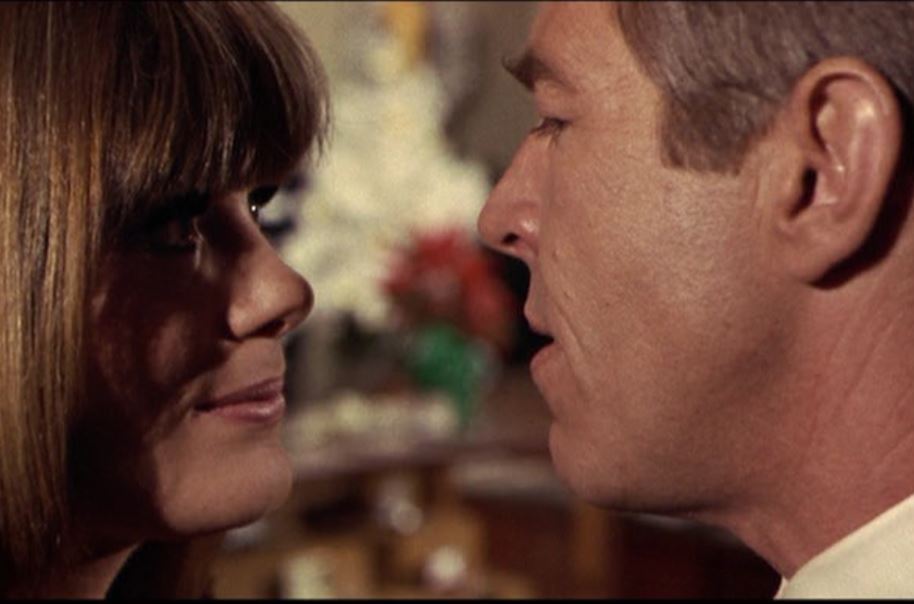 Putting aside Harrison Ford's scene, the movie features some other familiar faces. Fourth-billed Nina Wayne, from Camp Runamuck (1965) plays Monroe-voiced housemaid Frieda Schmid , who meets Kotch more than half-way when it comes to seduction. Wayne would later play Charisma Beauty ("real name Gladys Weems") in the TV movie The Night Strangler (1973).
Part of the plot includes preparations by the State Department's Milo Stewart (Robert Webber) and the LAPD to receive the plane of the Russian Premier. And Stewart's aide, Alfred Morgan is played by Todd Armstrong . from Jason And The Argonauts (1963), sounding slightly different when not dubbed by Tim Turner.
And in the scene where conspirator Michael Strong is trying to get through passport control, the airline attendant is played by Abel Fernandez, who had been agent Youngfellow in The Untouchables (1959- 1963). Strong, plays Paul Feng, a movie bit-part player, reminiscent of the actor character Grofield in Richard Stark's Parker novels. Feng is pleased to see that the costume he wears in the heist was last used by Jack Lemmon! Michael Strong, like most of the cast, was prolific TV guest star, immortalised in the original A&BC Star Trek bubble gum cards for his role as Dr Korby in What Are Little Girls Made Of?
Since part of my original dissatisfaction was down to the fact that this movie is nothing like In Like Flint, it's doubly ironic that much of the movie takes place around the still-modernistic Los Angeles Airport – architecture which stood in for the futuristic enemy base in How To Steal The World ( a Man From UNCLE movie).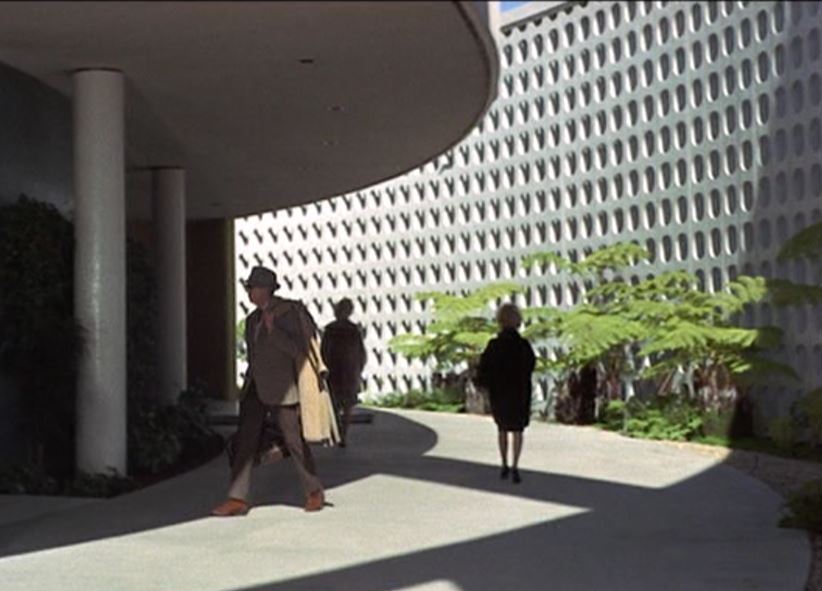 LA airport's Theme Building by Langenheim, Pereira and Luckman
So is the movie, "Spendidly tight, austere, elliptic?" Certainly, watching the movie a second time, things begin to fall in place. That memory I had of Coburn 'doing nothing' during the robbery is physically accurate. Coburn and his sidekick Aldo Ray have set the situation and laid the trail for their escape, but it's their associates Michael Strong and Severn Darden who actually carry out the robbery while Coburn strolls around the airport.
Coburn, as Kotch is a master manipulator. At one point, still posing as an Australian detective extraditing Ray, he arranges for policeman Larry D Mann to escort them through the airport. Mann offers to carry the bag full of heist money and when he says the bag is heavy, Coburn replies, "It should be – all the bloody evidence is in there!"
It would have been interesting to see what William Goldman made of this movie – especially given his thoughts on the construction of heist movies in Adventures In the Screen Trade – the movie still feels like it could be tightened up in the first half. But perhaps it succeeds on its own terms. Maybe they should have billed Dead Heat On A Merry-Go-Round as The World's First Zen Heist Movie!